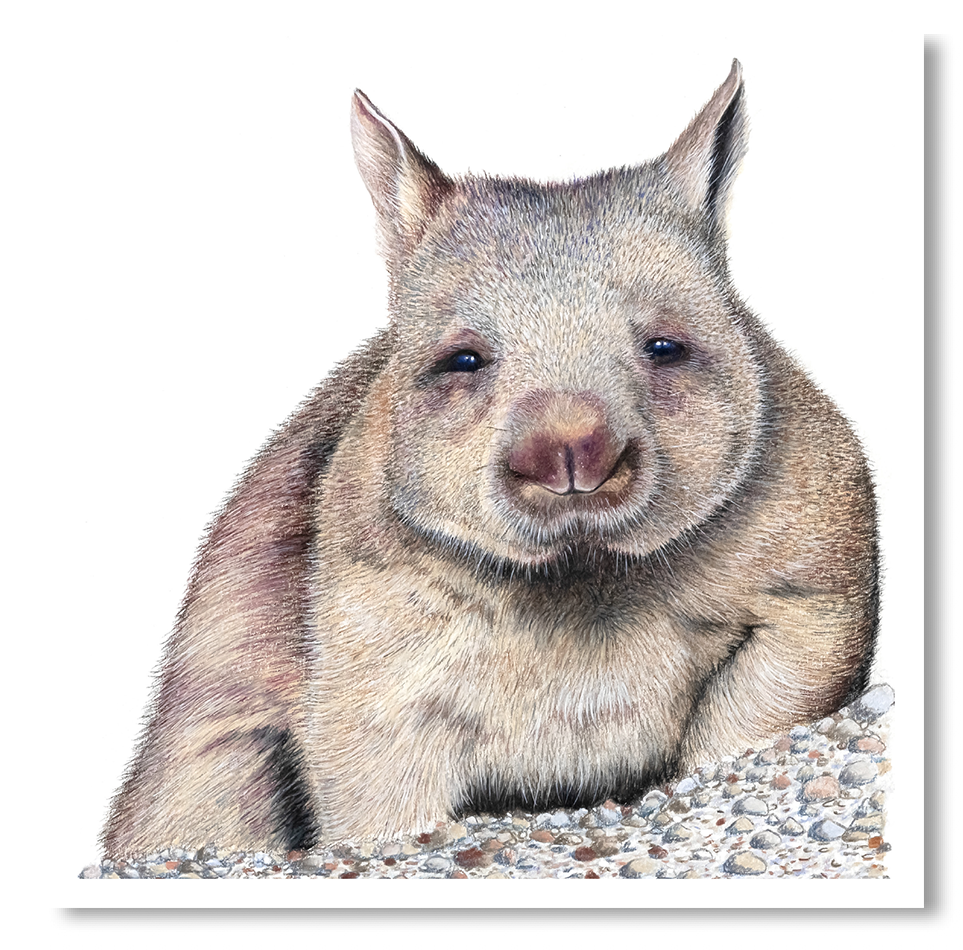 Grimm-Hewitt Art Gallery
Card - Northern Hairy Nose Wombat
'Northern Hairy Nose Wombat' card is printed on 300gsm Sovereign Silk card. It is blank inside with the original artwork information printed on the back. Available in square design (145 x 145mm) it is accompanied by a plain envelope and protective cellophane slip.
The northern hairy-nosed wombat or yaminon is one of three surviving species of wombats. It is one of the rarest land mammals in the world and is critically endangered.
The largest of the three wombat species, it averages about 32kg and reaches more than one metre in length. Compared with the common wombat, northern hairy-nosed wombats have softer fur, longer and more pointed ears and a broader muzzle fringed with fine whiskers. They are generally nocturnal but will sun themselves on winter mornings and afternoons. At Epping Forest National Park in QLD, northern hairy-nosed wombats are known to have lived for at least 26 years. Fossil records show that northern hairy-nosed wombats were once widespread, living in Victoria, New South Wales and Queensland. However, since European settlement, this species has only been found in three locations—the Deniliquin area in southern New South Wales, the Moonie River area in southern Queensland, and the Epping Forest area in central Queensland.
* All prices include gst.
---
Share this Product
---
More from this collection